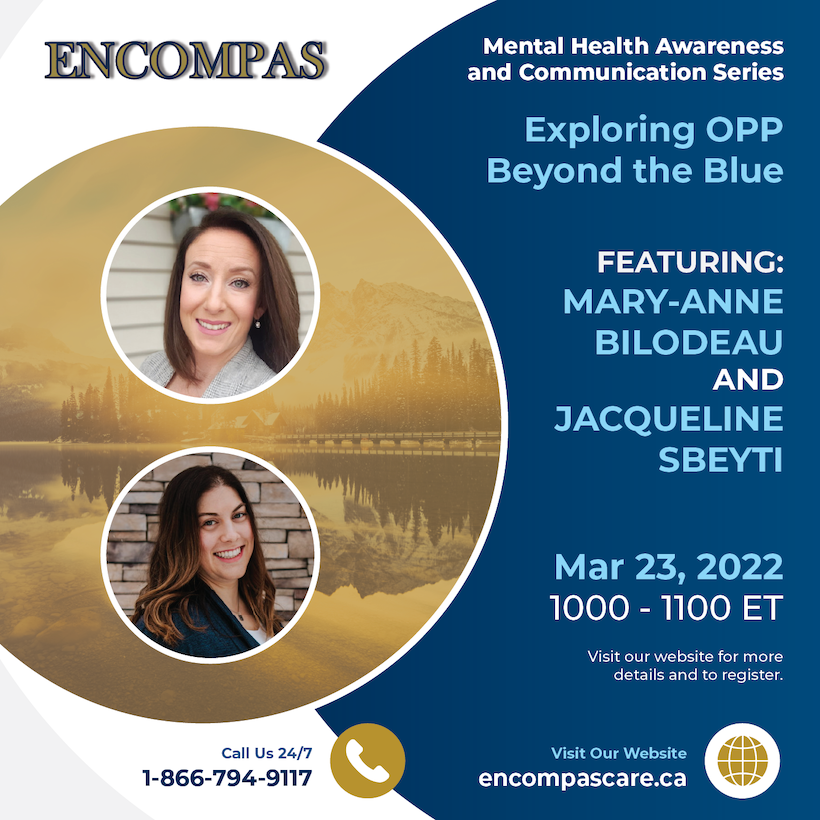 Mental Health Awareness and Communication Series
March 23rd, 2022 – 1000 – 1100 ET
Featuring Mary-Anne Bilodeau and Jacqueline Sbeyti from OPP Beyond the Blue
About the Speakers:
Mary-Anne brings a wealth of knowledge and lived experience. In 2017 her husband of 10 years, OPP Detective Constable Stephane Bilodeau died by suicide after a silent battle with mental illness.
Jacqueline grew up in a policing family and is married to a police officer. She has experienced life in a northern/remote community and understands the importance and value of a social network within 'blue-line families' when it comes to maintaining mental wellness and coping with the stresses inherent within First Responder relationships and families.
About the Session:
Please join us on Wednesday March 23rd from 10am – 11am for a conversation with Mary-Anne Bilodeau and Jacqueline Sbeyti from OPP Beyond the Blue. They are hoping to connect with OPP families who are looking for support, trusted resources, and a community of support. The session will discuss what led to Beyond the Blue and creating a chapter, benefits for families to connect with other families, why it's important for First Responder family members to have an awareness of the resources available, supports that family members often need, and what to look for when seeking support.
---
Trigger Warning: This session may contain discussion of suicide. Please reach out to Encompas at 1-866-794-9117 if you need additional support at any time.
---
Click here to Register for the Webinar
Note: To ensure your anonymity, your registration information will ONLY be available to the hosts from Dalton Associates. Registrants will NOT have the option of turning on their camera or microphone at any time. Questions will be managed through the text Q&A which are sent only to the hosts – Dalton Associates. They will either answer those questions verbally without referencing the name of the participant who asked the question, or privately through the text function.
All sessions will be delivered through the PHIPA compliant version of Zoom Webinar.
If you have any questions, please do not hesitate to contact encompas@daltonassociates.ca