Ashley Dicintio
BA, BSW, MSW, RSW, Registered Social Worker
---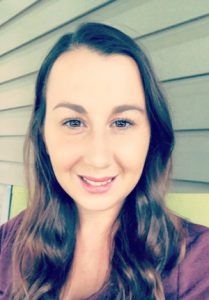 I've been a Registered Social Worker since 2013, helping my clients achieve their personal and professional goals. The essence of my work is to facilitate self-growth by helping you identify the core challenges and setbacks in your life so that you can overcome them with confidence.
I hold a Psychology degree, as well as a Bachelor's and Master's in Social Work, specializing in mental health. My experience also includes working with clients with a broad range of difficulties, such as addictions, trauma, anxiety, depression, domestic violence, separation, grief, workplace issues, relationships, family, legal problems, post-partum, stress, and more.
I offer services unique to individual needs in order to assist those who are facing difficult life situations and decisions. I strive to develop a relationship with individuals so we can target their utmost important goals. Using a variety of techniques, I provide support to help broaden and strengthen one's present coping abilities and develop new healing insights to overcome a variety of challenges. Oftentimes, people are fearful to open up about their problems, but the truth is we all need someone to talk to! That's what I'm here for – to chat about absolutely anything that's dwelling on your mind, in a confidential and safe environment. 
While I take great pride in working with children, youth and adolescents, I am happy to work with individuals of all ages.
Come see me and let the process of healing begin!
Contact the Encompas Care Management Team to
Request an Appointment
Contact the Encompas Care Management Team to
Request an Appointment
Therapist Information
Offers Distance Counselling
Age Groups Served
Child Preschool, Child Elementary, Early Adolescents, Late Adolescents, Adults, Older Adults/Seniors, All Ages, Couples, Families
Languages Spoken
English
Counsellor's Gender
Woman
Therapist Type
Registered Social Worker
Conditions Treated
Abuse, Academic Performance Issues, Addiction, ADHD, Adjustment issues, Adoption/Foster Care, Alcohol Abuse, Anger Management, Anxiety, Attachment, Behavioural Challenges, Bipolar Disorder, Body Image, Borderline Personality Disorder, Boundaries, Bullying - School, Bullying - Workplace, Career and Work Related Issues, Career/Work Performance Issues, Change and Transition, Childhood Sexual Abuse, Chronic Illness, Codependency, Communication and Intimacy, Compassion Fatigue, Conflict Resolution, Criminal Behaviour, Crisis, Depression, Divorce & Separation, Eating Disorders, Gender & Identity Issues, Grief & Bereavement, Marital Issues, Memory Issues, Mood Disorders, Motor Vehicle Collisions, Obsessive Compulsive Disorder (OCD), Palliative Care, Panic Attacks, Personality Disorder, Phobias, Post Traumatic Stress Disorder (PTSD), Postpartum Depression, Pre-Marital Counselling, Pregnancy/Childbirth, Relationship Issues, Schizophrenia, Seasonal Affective Disorder (SAD), Self Esteem, Self Harm, Sexual Orientation, Stress, Suicidal Ideation, Terminal Illness, Trauma
Therapeutic Approaches
Cognitive Behavioural Therapy, Dialectical Behavioural Therapy, Solution Focused Therapy
Location
338 Second Street West338 Second Street West
Cornwall, ON
K6J 1G9

Evenings and Weekends Available
Distance Counselling
Also Available!