Dr. Maureen M. O'Connell
Clinical and Rehabilitation Psychologist
---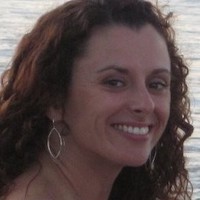 Dr. Maureen O'Connell, C. Psych., received a Ph.D. in Adult Clinical Psychology from Southern Illinois University at Carbondale in Carbondale, Illinois, U.S.A, a program accredited by the American Psychological Association (APA). She has specific training in assessment, treatment and consultation with individuals, couples, and families. She has been trained in a variety of clinical settings including community mental health centers, hospitals, PTSD-specific treatment programs, substance abuse treatment programs, and programs for seniors with mental health and cognitive concerns. She completed a predoctoral internship at the Veteran's Administration Western New York Healthcare System, an APA-accredited internship site working with military veterans and their families. She also served as clinical staff at The Centennial Centre for Mental Health and Brain Injury for over 3 years, an inpatient psychiatric treatment centre. She moved to Ottawa where she worked at Èlizabeth Bruyere Hospital on the Palliative Care Unit and consulted for the Geriatric Rehabilitation Service. She currently works in a group psychology practice in Ottawa for the past 10 years. She is a member of the Ontario Psychological Association (OPA), the Ottawa Academy of Psychology (OAP), the International Society for Traumatic Stress Studies (ISTSS), and is on the permanent registry with the College of Psychologists of Ontario (CPO #4745) with competencies in clinical and rehabilitation psychology.
Dr. O'Connell has been trained in a variety of approaches to help people overcome mental health challenges and improve their quality of life overall. Using a cognitive -behavioural therapy (CBT) approach, she also integrates humanistic and interpersonal psychodynamic perspectives into her work with clients to find the best fit for each individual. She assesses and treats adults and seniors who seek recovery from depression, anxiety, and trauma-related difficulties although is trained in the assessment and treatment of more severe psychiatric/psychological conditions as well. She is also trained in couples and family therapy, using both CBT and solution-focused approaches.
Fostering deep understanding and addressing fundamental sources of a client's new and/or recurring difficulties to promote long-lasting positive change are collaborative goals Dr. O'Connell works with clients to achieve. Utilizing scientific understanding of the brain, human behaviour, emotion, and learning, she helps clients conceptualize their difficulties in new, more helpful ways and make changes that improve their participation in all important domains of life.
She has specific competencies in assisting individuals with acute and long-term recovery from trauma and adversity. Dr. O'Connell has had the privilege of working with OPP and other police service members and their families over the past ten years. She and her clients have formed warm, trusting relationships through which effective, scientifically-supported interventions are provided. She has specific training in helping first responders who have been exposed to traumatic and adverse events at work. She has many years of experience in flexibly helping individuals utilize various cognitive-behavioural strategies such as prolonged exposure therapy and cognitive processing therapy to improve their symptoms and more meaningfully participate in their important life roles.
Contact the Encompas Care Management Team to
Request an Appointment
Contact the Encompas Care Management Team to
Request an Appointment
Therapist Information
Offers Distance Counselling
Age Groups Served
Adults, Older Adults/Seniors, Couples, Families
Languages Spoken
English
Counsellor's Gender
Female
Therapist Type
Registered Psychologist
Conditions Treated
Abuse, Academic Performance Issues, Addiction, Adjustment issues, AIDS/HIV, Alcohol Abuse, Anger Management, Anxiety, Behavioural Challenges, Bipolar Disorder, Body Image, Borderline Personality Disorder, Boundaries, Brain Injury Counselling, Bullying - Workplace, Career and Work Related Issues, Career/Work Performance Issues, Change and Transition, Childhood Sexual Abuse, Chronic Illness, Codependency, Communication and Intimacy, Compassion Fatigue, Conflict Resolution, Crisis, Depression, Dissociative Disorders, Divorce & Separation, Ethnic/Minority Issues, Grief & Bereavement, Infertility, Marital Issues, Memory Issues, Menopause, Mood Disorders, Motor Vehicle Collisions, Pain Management, Palliative Care, Panic Attacks, Personality Disorder, Phobias, Post Traumatic Stress Disorder (PTSD), Postpartum Depression, Pregnancy/Childbirth, Rehabilitation, Relationship Issues, Schizophrenia, Seasonal Affective Disorder (SAD), Self Esteem, Self Harm, Sexual Orientation, Sleep Disorders, Stress, Suicidal Ideation, Terminal Illness, Trauma
Therapeutic Approaches
Cognitive Behavioural Therapy, Cognitive Processing Therapy, Solution Focused Therapy
Location
2249 Carling Ave., Suite 401
Ottawa, ON K2B 7E9


9 a.m. – 5 p.m.
Distance Counselling
Also Available!