Dr. Steve Stewart
Registered Psychologist
---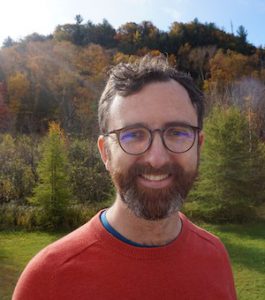 Dr. Stewart is a Registered Psychologist with the College of Psychologists of Ontario and has a Doctorate from the University of Plymouth in the United Kingdom. He qualified as a Psychologist in the UK in 2010 and was practising independently prior to his relocation to Canada.
Dr. Stewart has international experience in both public and private settings. He is experienced in the assessment and treatment of a range of conditions including PTSD, chronic pain, traumatic brain injury, anxiety, and depression. He has worked in Europe, South East Asia, Africa and North America. These experiences have taught him the importance of understanding and working within peoples' cultures and belief systems, adapting his approach to meet the unique needs of each person.
Dr. Stewart is a psychologist because he has genuine faith in humanity and believes he can make a meaningful difference in peoples' lives. He is often inspired by the courage and determination of those overcoming significant life challenges and traumas.
When Dr. Stewart is not working, he loves spending time with family and being active. He enjoys running and learning new sports. Since moving to Canada, he has taken up Nordic Skiing and Mountain Biking. He also loves music and playing the guitar.
Contact the Encompas Care Management Team to
Request an Appointment
Contact the Encompas Care Management Team to
Request an Appointment
Therapist Information
Offers Distance Counselling
Age Groups Served
Adults
Languages Spoken
English
Counsellor's Gender
Man
Therapist Type
Registered Psychologist
Conditions Treated
Abuse, Academic Performance Issues, Addiction, ADHD, Adjustment issues, Alcohol Abuse, Anger Management, Anxiety, Attachment, Behavioural Challenges, Bipolar Disorder, Body Image, Borderline Personality Disorder, Boundaries, Brain Injury Counselling, Bullying - Workplace, Career and Work Related Issues, Career/Work Performance Issues, Change and Transition, Chronic Illness, Codependency, Communication and Intimacy, Compassion Fatigue, Conflict Resolution, Crisis, Depression, Dissociative Disorders, Divorce & Separation, Eating Disorders, Ethnic/Minority Issues, Grief & Bereavement, Learning Disabilities, Marital Issues, Memory Issues, Mood Disorders, Motor Vehicle Collisions, Obsessive Compulsive Disorder (OCD), Pain Management, Palliative Care, Panic Attacks, Personality Disorder, Phobias, Post Traumatic Stress Disorder (PTSD), Rehabilitation, Relationship Issues, Schizophrenia, Seasonal Affective Disorder (SAD), Self Esteem, Self Harm, Sexual Orientation, Sleep Disorders, Stress, Suicidal Ideation, Terminal Illness, Trauma
Therapeutic Approaches
Acceptance and Commitment Therapy, Cognitive Behavioural Therapy, Eye Movement Desensitization and Reprocessing (EMDR), Mindfulness, Solution Focused Therapy
2 Locations Available
Brainworks
29 King William Street
Huntsville, ON
P1H 1G4

Monday – Friday, 9 a.m. – 5 p.m.

432-101 Worthington Street E
North Bay, ON P1B 1G5

Monday – Friday, 9 a.m. – 5 p.m.
Distance Counselling
Also Available!