Bozena Tutaj
M.A., Registered Psychotherapist
---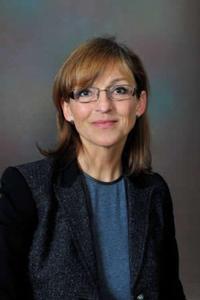 Bozena Tutaj practices Psychotherapy in Mississauga under the supervision of a Registered Psychologist or Registered Psychological Associate who are members of the College of Psychologists of Ontario.
Bozena is a registered psychotherapist who provides individual, couple and family therapy to pre-adolescents, adolescents and adults. She is a member of the College of Registered Psychotherapists of Ontario and a member of the Ontario Association of Consultants, Counsellors, Psychometrists and Psychotherapists. With her Master's Degree in Psychology and extensive professional training in multiple areas related to psychotherapy, Bozena offers solid theoretical knowledge, a broad spectrum of skills and more than 20 years of clinical experience.
Over the years, Bozena has helped many clients with a variety of issues and challenges, including depression, anxiety, excessive anger, grief, trauma, self-esteem issues, life transitions, relationship problems, and addiction-related issues. She provides a wide range of treatment services including solution-focused brief therapy, cognitive behavioural therapy, narrative therapy, schema therapy, mindfulness-based stress reduction, and trauma-focused cognitive behavioural therapy. She incorporates elements of dialectical behaviour therapy (i.e., mindfulness, distress tolerance, emotional regulation and interpersonal effectiveness) into her work with clients.
Bozena has always been committed to providing the best possible service, genuine caring and support, and a safe environment for her clients. She always goes the extra mile to support them. Her clients report that they always feel heard, understood and validated. Her approach has been described as very respectful, non-judgmental, caring and honest.
Her private practice is located in a beautiful and quiet Lorne Park neighbourhood in southwest Mississauga; it is easily accessible to residents of all Mississauga, as well as Oakville and Etobicoke.
Contact the Encompas Care Management Team to
Request an Appointment
Contact the Encompas Care Management Team to
Request an Appointment
Therapist Information
Offers Distance Counselling
Age Groups Served
Adolescents within the context of family counselling model, Adolescents, Early Adolescents, Late Adolescents, Adults, Older Adults/Seniors, Couples, Families
Languages Spoken
English, Polish
Counsellor's Gender
Woman
Therapist Type
Registered Psychotherapist
Conditions Treated
Social Anxiety, Support for Gender Transition, Assertiveness, School Problems, Parenting, emotional regulation, Relaxation, Relationship Problems, Retirement, Self-Esteem and Identity Issues, Personality, Moral Injury, Occupational Stress Injury, Disruptive, Impulse Control and Conduct, Sanctuary Trauma, Gender Dysphoria, Abuse, Academic Performance Issues, Addiction, Adjustment issues, Anger Management, Anxiety, Bipolar Disorder, Body Image, Borderline Personality Disorder, Boundaries, Bullying - School, Bullying - Workplace, Career and Work Related Issues, Career/Work Performance Issues, Childhood Sexual Abuse, Chronic Illness, Codependency, Communication and Intimacy, Compassion Fatigue, Conflict Resolution, Crisis, Depression, Divorce & Separation, Eating Disorders, Ethnic/Minority Issues, Gender & Identity Issues, Grief & Bereavement, Learning Disabilities, Marital Issues, Menopause, Mood Disorders, Obsessive Compulsive Disorder (OCD), Pain Management, Panic Attacks, Personality Disorder, Phobias, Post Traumatic Stress Disorder (PTSD), Postpartum Depression, Pre-Marital Counselling, Pregnancy/Childbirth, Relationship Issues, Seasonal Affective Disorder (SAD), Self Esteem, Self Harm, Sexual Orientation, Stress, Stress Management, Suicidal Ideation, Terminal Illness, Trauma
Therapeutic Approaches
Attachment Therapy, Cognitive Behavioural Therapy, Dialectical Behaviour Therapy (DBT), Eclectic, Emotionally Focused Therapy, Emotionally Focused Couples Therapy, Exposure Therapy, Family Therapy, Image Transformation Therapy, Mindfulness-Based CBT, Mindfulness-Based Stress Reduction, Motivational Interviewing, Narrative, Short Term Therapy, Solution Focused Therapy, Trauma-Focused
Location
1156 Birchview Dr. Mississauga, ON

Weekday afternoons Saturdays 12pm - 5pm
Distance Counselling
Also Available!
Vous voulez de l'aide pour
trouver un ou une bon(ne) thérapeute?
Appelez-nous ou envoyez un courriel à Encompas