Claudine Wells
B.A., B.Ed., M.Ed., Registered Psychotherapist
---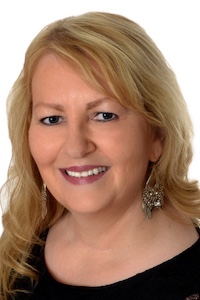 My name is Claudine and my counselling/therapy practice serves the Whitby-Oshawa-Durham Region and the GTA. I am a member of the College of Registered Psychotherapists of Ontario (CRPO) and I am a member of the Ontario Association of Consultants, Counsellors, Psychometrists and Psychotherapists (OACCPP) and I practice under the supervision of a Registered Psychologist or Psychological Associate who are members of the College of Psychologists of Ontario. I hold a Bachelor of Arts Degree, a Bachelor of Education Degree, and a Certificate in Criminology from Memorial University of NL. I also have a Masters of Education Degree in Counselling from the University of New Brunswick.
20+ years of quality therapeutic and consulting experience are what I offer to you. My commitment is to serve you in the counselling, consulting and coaching process in a way that is respectful to you. I have spent many years working with children and youth, as well as providing support to the adult population, in an empathic way. My goal is to enable you, the client, to become the catalyst for your own transformation. Here are a few areas that I can assist you with, but not limited to:
Abuse
Addictions
Anger management
Anxiety
At-Risk Behaviours
Attention Deficit Disorder (ADD)
Bereavement and Loss
Bullying
Conflict Resolution and Mediation
Depression
Divorce and Separation
Educational Issues/Counselling/Programming
Insomnia and Sleeping Disorders
Learning Disabilities and Giftedness
Organizational Development
Post Traumatic Stress Disorder
Probation and Police Issues
Relationship Issues
Self-Image and Self Esteem Issues
Suicidal Ideation
My belief is that the benefits of counselling are contingent upon a positive relationship, and a premium level of ease, between the therapist and the client. I am flexible, a good listener, and I will create an environment for you that is warm, caring and safe. The trust that you place in me is all the motivation that I need to engage in a process that will improve your quality of life. Trust me with your challenges and I promise to provide you with the personal support that you are looking for.
Contact the Encompas Care Management Team to
Request an Appointment
Contact the Encompas Care Management Team to
Request an Appointment
Therapist Information
Offers Distance Counselling
Age Groups Served
Child Preschool, Child Elementary, Early Adolescents, Late Adolescents, Adults, Older Adults/Seniors, All Ages, Couples, Families
Languages Spoken
English
Counsellor's Gender
Female
Therapist Type
Registered Psychotherapist
Conditions Treated
Abuse, Academic Performance Issues, Addiction, Adjustment issues, Anger Management, Anxiety, Attachment, Autism Spectrum Disorder (ASD), Behavioural Challenges, Bipolar Disorder, Body Image, Borderline Personality Disorder, Boundaries, Bullying - School, Bullying - Workplace, Career and Work Related Issues, Career/Work Performance Issues, Change and Transition, Childhood Sexual Abuse, Chronic Illness, Codependency, Communication and Intimacy, Compassion Fatigue, Conflict Resolution, Criminal Behaviour, Crisis, Depression, Dissociative Disorders, Divorce & Separation, Eating Disorders, Ethnic/Minority Issues, Gender & Identity Issues, Grief & Bereavement, Learning Disabilities, Marital Issues, Memory Issues, Menopause, Mood Disorders, Motor Vehicle Collisions, Obsessive Compulsive Disorder (OCD), Pain Management, Palliative Care, Panic Attacks, Personality Disorder, Phobias, Postpartum Depression, Pre-Marital Counselling, Rehabilitation, Relationship Issues, Schizophrenia, Seasonal Affective Disorder (SAD), Self Esteem, Self Harm, Sexual Orientation, Sleep Disorders, Stress, Stress Management, Suicidal Ideation, Terminal Illness, Trauma
Therapeutic Approaches
Art Therapy, Coaching, Cognitive Behavioural Therapy, Dialectical Behaviour Therapy (DBT), Emotionally Focused Therapy, Exposure Therapy, Interpersonal Relationships, Mindfulness, Narrative, Play Therapy, Relational Life Therapy, Short Term Therapy, Solution Focused Therapy
Location
105 Consumers Dr., Whitby, ON
Suite 303

Monday - Friday: 9am - 5pm Evenings and Weekends by request
Distance Counselling
Also Available!