Heather Baker
MSW, RSW, Registered Social Worker
---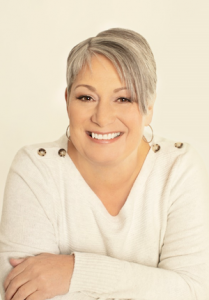 The decision to begin therapy takes courage – courage to look at and accept what is not working, courage to explore options and make healthy changes, and courage to trust a therapist to help you grow and heal. I will work with you to create the safe environment necessary for you to explore and resolve core issues, and release the thinking and behaviours that no longer serve you. As your therapist, I will help to empower you to create a more meaningful life by transforming your present concerns into solutions for healing and wholeness.
I have been trained in a number of treatment modalities and am able to work with you in whatever ways are most helpful to you. Neuroscience has recently provided proof of the brain's ability to heal itself, as well as techniques for making real, permanent changes. Many of these techniques are the basis of my practice. Beginning with the proven understanding that the therapeutic relationship can be a foundation for healing, I am committed to a collaborative journey with you.
I am passionate about helping people heal and grow. I have a Master's Degree in Social Work and am a Certified Trauma Clinician, Certified Concurrent Disorders Specialist, and Certified Compassion Fatigue Specialist. I am dedicated to continuing to upgrade my skills and have training in Cognitive Behavioural Therapy, Dialectical Behaviour Therapy, Rational Emotive Behaviour Therapy, Narrative Therapy, Somatic Processing, Play and Art therapy, as well as in the Emotional Freedom Technique (tapping). My current endeavours are further training in Emotionally Focused Therapy for Couples and in Perinatal Mood Disorders. I have spent many years working in mental health and addictions, as well as in Correctional facilities. I, therefore, have experience working with a variety of complex issues. My areas of specialization are grief and loss, trauma, anxiety and depression.
My love for counselling began early in my career when I was fortunate enough to be employed at Kingston Penitentiary in the Regional Treatment Centre. It became evident to me that a person's behaviour (no matter how extreme it might seem), always made sense given their early childhood experiences and the way they learn to perceive and move through their world. Over the 30 years since that experience, I have worked with many clients with a myriad of issues and have continued to note that we all have a basic need to belong and to feel that we are important to someone. My own experiences with connection, trauma and loss have also been a factor in my professional development. Neuroscience has now proven that our brains are actually wired for intimate connection. Any disruption to our attachment bonds actually alters the make-up of our brains, which in turn, impacts how we are able to respond to our environment. Clients who have previously been unsuccessful at making changes in their behaviours can experience success when they learn how to understand and manage their automatic stress response, feel into their emotions, and access their "thinking" brains. Showing clients that they can regain control of their lives by changing their neuropathways is exciting for me. I look forward to working with you.
Contact the Encompas Care Management Team to
Request an Appointment
Contact the Encompas Care Management Team to
Request an Appointment
Therapist Information
Offers Distance Counselling
Age Groups Served
Adolescents within the context of family counselling model, Late Adolescents, Adults, Older Adults/Seniors, Couples, Families
Languages Spoken
English
Counsellor's Gender
Woman
Therapist Type
Registered Social Worker
Conditions Treated
Social Anxiety, Somatic Symptoms, Drug Addiction, Support for Gender Transition, Assertiveness, emotional regulation, Relaxation, Retirement, Social Skills Development, Spiritual/Religion, Cancer/Terminal Illness, Chronic Fatigue / Fibromyalgia, Insomnia / Sleep Disorders, Alcohol Addiction, Self-Esteem and Identity Issues, Drug & Alcohol Use, Autism and Neurodevelopmental, Gambling Addiction, Issues related to being in conflict with the law, Moral Injury, Occupational Stress Injury, Impulse Control and Conduct, Intellectual Disability, Gender Dysphoria, Abuse, Academic Performance Issues, Addiction, ADHD, Adjustment issues, Adoption/Foster Care, AIDS/HIV, Alcohol Abuse, Anger Management, Anxiety, Attachment, Behavioural Challenges, Bipolar Disorder, Body Image, Borderline Personality Disorder, Boundaries, Brain Injury Counselling, Bullying - School, Bullying - Workplace, Career and Work Related Issues, Career/Work Performance Issues, Change and Transition, Childhood Sexual Abuse, Chronic Illness, Codependency, Communication and Intimacy, Compassion Fatigue, Conflict Resolution, Criminal Behaviour, Crisis, Depression, Dissociative Disorders, Divorce & Separation, Eating Disorders, Ethnic/Minority Issues, Gender & Identity Issues, Grief & Bereavement, Infertility, Learning Disabilities, Marital Issues, Memory Issues, Menopause, Mood Disorders, Motor Vehicle Collisions, Obsessive Compulsive Disorder (OCD), Pain Management, Palliative Care, Panic Attacks, Personality Disorder, Phobias, Post Traumatic Stress Disorder (PTSD), Postpartum Depression, Pre-Marital Counselling, Pregnancy/Childbirth, Rehabilitation, Relationship Issues, Schizophrenia, Seasonal Affective Disorder (SAD), Self Esteem, Self Harm, Sexual Orientation, Sleep Disorders, Stress, Stress Management, Suicidal Ideation, Terminal Illness, Trauma
Therapeutic Approaches
Emotional Freedom, Strength-Based CBT, CPT (cognitive processing therapy), Person-Centered, EFT tapping, Anger Solutions, Attachment Focused Family Therapy, Attachment Therapy, Body Centered Therapy, Christian Counselling, Cognitive Behavioural Therapy, Communication, Desensitization, Dialectical Behaviour Therapy (DBT), Distance Counselling, DNMS Attachment Wounds Therapy, Eclectic, Emotionally Focused Therapy, Emotionally Focused Couples Therapy, Exposure Therapy, Family Therapy, Feminist, Harm Reduction Therapy, Holistic / Integrative Therapy, Interpersonal Relationships, Life Scripts, Mindfulness, Mindfulness-Based CBT, Mindfulness-Based Stress Reduction, Motivational Interviewing, Narrative, Neuro-Linguistic Programming, Neurofeedback, Problem Solving Therapy, Rational Emotive, Systems Oriented, Trauma-Focused
Location
Distance Counselling
Also Available!