Ingrid Cryns
B.E.S., B.Arch. (Honours), Certified Bioenergetic Therapist, Registered Psychotherapist
---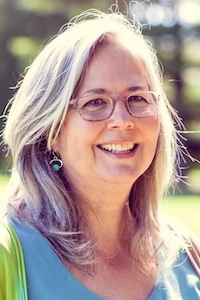 Ingrid Cryns offers a specialized form of Body, Mind, Heart & Soul Healing psychotherapy in central Toronto as well as the Newmarket/Aurora/Uxbridge area. Ingrid practices counseling and therapy under the supervision of a Registered Psychologist or Registered Psychological Associate who are members of the College of Registered Psychologists of Ontario and is covered under most Insurance Plans.
As a Clinical Member of the Ontario Society of Psychotherapists (OSP) and a Certified Bioenergetic Therapist (CBT), Ingrid works with the body and mind in a way that includes listening to your body's innate wisdom. She also teaches how to enhance your intuition and authentic soul-self connection. She creates a nurturing and safe space where you can grow into a more peaceful and inspiring human being! You will gain greater self-acceptance, grow a deeper understanding of yourself, learn how to resolve your core issues and create more satisfying relationships. You will receive supportive feedback and learn new tools and techniques to hold your balance better, enhance your focus and increase your daily vitality!
Soul Healing Psychotherapy Counseling is for:
Women, men or couples who may feel they have lost their way or; suffering from a deep psychic or emotional wound.
People who are in a crises or some form of conflict.
Those that feel stuck, despair or hopeless.
Ingrid works collaboratively with a multimodal approach personalized to each client's unique needs. Her approach includes; Bioenergetic Analysis, Self Object-Relations psychodynamic theories, Psychodrama, Gestalt, Jungian dream archetypal work, Mindfulness based methods, Somatic Experiencing work, DBT (Dialectical Behaviour Therapy) CBT (Cognitive Behavioural Therapy), EFT (Emotionally Focused Therapy Tapping the meridians), Energy Medicine techniques and more.
Ingrid works without bias or judgment towards gender, race, age, religion, cultural or sexual orientation. She is also LGBTQ friendly.
Ingrid can guide you to find your true soul essence and grounded authentic self. This form of body /soul healing and psycho-therapeutic inquiry can support you if you experience;
Too much stress. A difficult life transition. A critical illness. Challenging relationships or communication problems. Self-esteem or self-image issues. Depression, grief or loss. Despair, hopeless or stuck. Fear, anxiety or panic attacks. Difficulty to feel love, joy or pleasure. Addictions, accessing or managing anger, or affect regulation. Healthy boundary development or how to say "No".  Emotional or physical trauma. PTSD issues. Disconnected or confused spirituality issues.
Perhaps you are on a journey to discover the somatic (body) relationship of your thoughts and feelings? Or maybe you want to connect the emotional physiological relationship of illness or dis-ease with your body? Or you would like to possibly explore a holistic way to learn how to heal your core issues and not be so dependent on prescription medications. If so, then working with Ingrid through her Soul Healing Psychotherapy is the right choice for you.
Contact the Encompas Care Management Team to
Request an Appointment
Contact the Encompas Care Management Team to
Request an Appointment
Therapist Information
Offers Distance Counselling
Age Groups Served
Early Adolescents, Late Adolescents, Adults, Older Adults/Seniors, Couples, Families
Languages Spoken
English
Counsellor's Gender
Female
Therapist Type
Registered Psychotherapist
Conditions Treated
Abuse, Academic Performance Issues, Addiction, Adjustment issues, Alcohol Abuse, Anxiety, Attachment, Body Image, Boundaries, Brain Injury Counselling, Bullying - School, Bullying - Workplace, Career/Work Performance Issues, Change and Transition, Childhood Sexual Abuse, Chronic Illness, Codependency, Communication and Intimacy, Compassion Fatigue, Conflict Resolution, Crisis, Depression, Dissociative Disorders, Divorce & Separation, Eating Disorders, Ethnic/Minority Issues, Gender & Identity Issues, Grief & Bereavement, Marital Issues, Memory Issues, Menopause, Mood Disorders, Motor Vehicle Collisions, Pain Management, Palliative Care, Panic Attacks, Personality Disorder, Post Traumatic Stress Disorder (PTSD), Postpartum Depression, Pre-Marital Counselling, Pregnancy/Childbirth, Rehabilitation, Relationship Issues, Seasonal Affective Disorder (SAD), Self Esteem, Self Harm, Sexual Orientation, Sleep Disorders, Stress, Suicidal Ideation, Terminal Illness, Trauma
Therapeutic Approaches
Bioenergetics, Cognitive Behavioural Therapy, Dialectical Behaviour Therapy (DBT)
2 Locations Available
1352 Bathurst St, Toronto, ON
Suite 202

10:30am - 8:00pm

12380 Concession Rd 2, Zephyr, ON

9:00am - 8:00pm
Distance Counselling
Also Available!