Irina Petrova
M.Sc., Certified Gestalt Psychotherapist, Registered Psychotherapist
---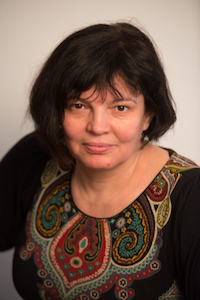 Irina Petrova practices counselling and therapy in Etobicoke/Toronto under the supervision of a Registered Psychologist or Registered Psychological Associate who are members of the College of Psychologists of Ontario.
Psychotherapy: The Art of Soul Healing
Everyday life presents you with new challenges. You react in habitual ways, and feel dissatisfied and stuck in the rut; or, maybe you become anxious and depressed; or, seek solace in alcohol, and drugs – legal or not, and other addictions. You know that you have the potential to create the life you always wanted – full of joy, love, connection and creativity. You know that you have the power to create happiness for yourself and your loved ones. And, you know that before you can do it, you need to heal your old wounds.
When you were little, you trusted your parents and other caregivers. We all did. Some of them were downright abusive, but many were loving and were trying very hard to be good parents. They mostly succeeded.  That is why you know that you deserve better, you take responsibility for your own emotional health, and you have the courage to ask for help. They also wounded you – because they were wounded themselves. That is why you need to heal and cleanse your soul, restore its brilliance, and reclaim your power over your own life.
Psychotherapy is the art of soul healing and cleansing, and a psychotherapist is your guide and collaborator in that process.
Is It For You?
The only prerequisite for successful therapy is the desire to change. However difficult and confusing your situation is, therapy can help. Together with your therapist, you will start a journey of self-discovery. You will learn that you always have a choice and that happiness does not depend on outside circumstances.
You will find a new appreciation for your body, and learn to listen to its subtle clues.
You will be able to stay present, ask for support from people close to you, and to establish clear boundaries.
Who Is The Therapist?
Irina Petrova is a certified Gestalt Group Leader and has a life-long passion for helping people to overcome their limitations and to achieve their potential. Her special gifts are clarity of vision and commitment to her clients' personal growth.
Contact the Encompas Care Management Team to
Request an Appointment
Contact the Encompas Care Management Team to
Request an Appointment
Therapist Information
Offers Distance Counselling
Age Groups Served
Early Adolescents, Late Adolescents, Adults, Older Adults/Seniors, Couples, Families
Languages Spoken
English, Russian
Counsellor's Gender
Woman
Therapist Type
Registered Psychotherapist
Conditions Treated
Abuse, Addiction, Alcohol Abuse, Anger Management, Anxiety, Attachment, Body Image, Borderline Personality Disorder, Boundaries, Career and Work Related Issues, Change and Transition, Childhood Sexual Abuse, Chronic Illness, Codependency, Communication and Intimacy, Compassion Fatigue, Conflict Resolution, Criminal Behaviour, Crisis, Depression, Divorce & Separation, Eating Disorders, Ethnic/Minority Issues, Gender & Identity Issues, Grief & Bereavement, Marital Issues, Menopause, Mood Disorders, Motor Vehicle Collisions, Obsessive Compulsive Disorder (OCD), Pain Management, Panic Attacks, Personality Disorder, Phobias, Post Traumatic Stress Disorder (PTSD), Pre-Marital Counselling, Rehabilitation, Relationship Issues, Self Esteem, Self Harm, Sexual Orientation, Sleep Disorders, Stress, Suicidal Ideation, Terminal Illness, Trauma
Therapeutic Approaches
Cognitive Behavioural Therapy, Dialectical Behavioural Therapy, Gestalt, Mindfulness-Based Stress Reduction
2 Locations Available
1066 The Queensway, Etobicoke, ON, Canada

Monday - Friday: 8:00am - 8:00pm Saturday: 8:00am - 3:00pm

69 Barclay Street, Hamilton, ON
Distance Counselling
Also Available!