Lillian Benrubi
B.A., M.S.W., Registered Social Worker
---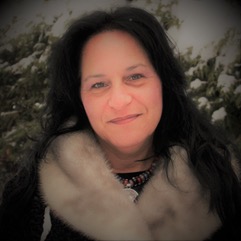 Lillian Benrubi practices counselling and therapy in Newmarket. At different times in our lives, we are handed challenges and are faced with adversity. In these situations, we may feel like we need some support; someone wise and compassionate who can provide the opportunity to be heard, and the necessary guidance to move forward. You may be dealing with issues of depression, anxiety, problems in a relationship, grief/loss, trauma/post-trauma, addiction, parenting, separation/divorce; or maybe you have just lost direction and feel like you need some realignment. Psychotherapy, coaching, or a combination of both can offer you the opportunity to explore difficult or confusing terrain, to understand what your struggle is trying to tell you and to choose what directions in life you would like to take.

If you want to put your past in the past so it no longer controls your present or future well-being, and/or you realize you have visions and goals for your life but need some help to uncover the barriers or blocks and be respectfully prompted in the right direction, your sessions with Lillian will provide you with access to what you need to get the results you are looking for.
Based in Newmarket, ON, Canada; Lillian Benrubi has been counselling for over 25 years.  She has a compassionate, balanced approach to therapy that applies intuition, education, and experience to her work with clients.  Lillian believes in the resourcefulness and resilience of every person and considers it a privilege to help people find the power within themselves to make positive changes. She sees opportunity in meeting struggles head-on, so clients can learn from them, and enjoy the benefits of wisdom and self-mastery on the other side.  For Lillian and her clients, difficulties in life are not a sign of weakness or a curse, but a call to grow into wholeness and personal strength.  Once they have experienced this in the counselling setting, Lillian hopes her clients will have gained the courage to explore life to its fullest in every aspect of their lives.
Contact the Encompas Care Management Team to
Request an Appointment
Contact the Encompas Care Management Team to
Request an Appointment
Therapist Information
Offers Online Counselling
Age Groups Served
Adolescents, Children (6-11yrs), Early Adolescents, Late Adolescents, Adults, Older Adults/Seniors, Couples, Families
Languages Spoken
English, Hebrew
Counsellor's Gender
Woman
Therapist Type
Registered Social Worker
Conditions Treated
Social Anxiety, Internet Addiction, Drug Addiction, Support for Gender Transition, Dementia - caregiver, Assertiveness, Hoarding, School Problems, Parenting, emotional regulation, Relaxation, Retirement, Social Skills Development, Spiritual/Religion, Cancer/Terminal Illness, Chronic Fatigue / Fibromyalgia, Insomnia / Sleep Disorders, Alcohol Addiction, Self-Esteem and Identity Issues, Drug & Alcohol Use, Gambling Addiction, Physical Disabilities, Occupational Stress Injury, Sex Addiction, Weight Control, Abuse, Academic Performance Issues, Addiction, ADHD, Adjustment issues, Adoption/Foster Care, Alcohol Abuse, Anger Management, Anxiety, Attachment, Body Image, Boundaries, Brain Injury Counselling, Bullying - School, Bullying - Workplace, Career and Work Related Issues, Career/Work Performance Issues, Change and Transition, Childhood Sexual Abuse, Chronic Illness, Codependency, Communication and Intimacy, Compassion Fatigue, Conflict Resolution, Depression, Divorce & Separation, Eating Disorders, Ethnic/Minority Issues, Gender & Identity Issues, Grief & Bereavement, Marital Issues, Motor Vehicle Collisions, Obsessive Compulsive Disorder (OCD), Pain Management, Panic Attacks, Post Traumatic Stress Disorder (PTSD), Postpartum Depression, Pre-Marital Counselling, Pregnancy/Childbirth, Relationship Issues, Seasonal Affective Disorder (SAD), Self Esteem, Stress, Stress Management, Trauma
Therapeutic Approaches
Attachment Therapy, Coaching, Cognitive Behavioural Therapy, Dialectical Behaviour Therapy (DBT), Distance Counselling, Dream Analysis, Emotionally Focused Therapy, Emotionally Focused Couples Therapy, Existential/Humanistic Therapy, Family Systems, Feminist, Gestalt, Holistic, Hypnotherapy, Imago Therapy, Inner Child, Internal Family Systems Therapy, Interpersonal Relationships, Jungian, Life Coaching, Long Term Therapy, Mindfulness-Based CBT, Neuro-Linguistic Programming, Problem Solving Therapy, Rogerian, Short Term Therapy, Solution Focused Therapy, Teaching Intimacy, Trauma-Focused
Location
302 Roywood Cres, Newmarket, ON L3Y 1A5

Appointments available: Variable Hours
Distance Counselling
Also Available!