Lisa Shouldice
M.A., R.P., Registered Psychotherapist
---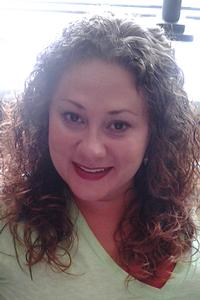 Specializations:
Gay, Lesbian, Bisexual, Transgendered & Two-Spirit Services
Couple and Family Counselling
Multi-cultural Counselling, specifically Aboriginal and Middle Eastern cultures
I also work with:
Trauma, specifically from a past history of sexual, physical and emotional/psychological abuse
Depression/Anxiety
Personality Disorders and related mental health issues
Life transitions
Sexual Identity, Orientation & Gender Identity Issues
Grief/Bereavement
Disordered Eating
I am an individual, couple and family psychotherapist in central Toronto.  I am a certified member of the Canadian Counselling and Psychotherapy Association.   I have been practicing for 12 years.
My approach predominantly includes emotion-focused techniques (EFT) as well as a more integrated approach using techniques appropriated from the solution-focused  and multicultural approach(es).   I am trained in the expressive therapies such as Sandtray and Art Therapy.
I have had the honour of working with Aboriginal and Two-spirited communities intensively.   I have recently moved from Ottawa, Ontario where my last full-time role was as a Clinical Therapist at an Aboriginal health centre.  I feel culturally relevant services are necessary for healing.
I am married to an amazing woman.  I am a spiritual person and believe life is an incredible journey and a gift.  Sometimes we need help to learn how to live healthier lives and be open to different teachers along the way.  I would be honoured to have you make me a part of your journey by contacting me.
It is important to me that you get high quality service and feel in control of your healing and therapeutic sessions.  I am open to anything you need to say and we will chat along the way to make sure your goals are being met.
Contact the Encompas Care Management Team to
Request an Appointment
Contact the Encompas Care Management Team to
Request an Appointment
Therapist Information
Offers Distance Counselling
Age Groups Served
Adults, Couples, Families
Languages Spoken
English
Counsellor's Gender
Female
Therapist Type
Registered Psychotherapist
Conditions Treated
Abuse, Addiction, Alcohol Abuse, Anger Management, Anxiety, Attachment, Bipolar Disorder, Borderline Personality Disorder, Boundaries, Childhood Sexual Abuse, Codependency, Communication and Intimacy, Compassion Fatigue, Conflict Resolution, Depression, Dissociative Disorders, Divorce & Separation, Eating Disorders, Ethnic/Minority Issues, Gender & Identity Issues, Grief & Bereavement, Marital Issues, Mood Disorders, Panic Attacks, Personality Disorder, Post Traumatic Stress Disorder (PTSD), Pre-Marital Counselling, Relationship Issues, Seasonal Affective Disorder (SAD), Self Esteem, Self Harm, Sexual Orientation, Stress, Suicidal Ideation, Trauma
Therapeutic Approaches
Cognitive Behavioural Therapy, Emotionally Focused Therapy, Gestalt, Relational Life Therapy, Sandtray-Worldplay® Therapy, Short Term Therapy, Solution Focused Therapy, Systems Oriented
Location
470 Grace St, Toronto, ON

Monday - Friday: 9:00am - 5:00pm
Distance Counselling
Also Available!