Londie Harrisson
MSW, MASJS, RSW., Registered Social Worker
---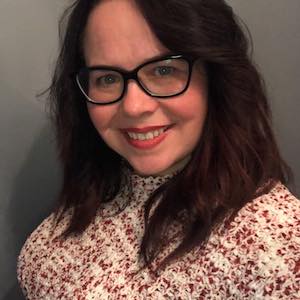 Hello!  My name is Londie Harrisson. I am a Private Practice Social Worker with an educational background B.A. Soc.; HBSW; Master's of Social Justice Studies; and a Master's in Social Work.  I am a Social Worker/Therapist and Psychotherapist registered with the Ontario College of Social Workers and Social Service Workers and the Alberta College of Social Work. I have completed certifications in many areas including Trauma and Critical Incident Response Training (debriefing).  My work experience is vast with years spent working in various sectors such as disability support; victim support; suicide hotline/support services; women's shelter support; LHIN/CCAC (community health team); child welfare case management; family law and child protection legal services (law firm); University Teaching Assistant; and the list goes on.  My plethora of life/work/educational experience allows me to mesh well with most people and I try to meet them where they are 'at' and work to assist them in developing themselves to a place of Wellness.
In 2018 I was introduced to First Responder Crisis support work through my private practice. I have worked with various Agencies including the OPP CISR/PS team and the Emergency Response IFNA/OPP team to open up services for First Responders to make mental health support services more accessible for Members and their families.  My passion is to support others find balance and wellness in their lives.  I am also looking to expand my scope to include more First Responder organizations including Fire, EMS, and Military.
My primary office is in Thunder Bay however I often travel to various communities to provide in-person workshops/meetings.  Since Covid-19 I have embraced a significant virtual service model which can allow for more direct access to clients throughout Ontario and Alberta.  This allows for incredible flexibility in times/dates for sessions. During non-winter road season (our northern 'Summers') I also tend to travel to outlying communities across Ontario and Alberta to meet with members and detachments so that a face can go with a name and members (or their families) can have an opportunity to get an in-person session done closer to home.
I have worked with a few detachments who have invited me in to do a brief intro during briefings then hang out in the lunchroom to casually meet/chat with members who might be around.  This has been working well to allow everyone an opportunity to meet me in person, gauge my personality, put a name to a face, and identify if my services (or a referral from me to a different service and/or provider) are a fit for themselves and/or their families.
My framework of practice is a strength-based, solution-focused, cognitive behavioural approach which is client driven. I incorporate mindfulness and resilience-building strategies into my practice and find it works well with many first responders.  I work better with strong personalities and find that First Responders tend to mesh well with me in a client/worker relationship.  I can offer referrals (including to Dalton and Associates who recently became the OPPA case management Psychological/mental health Provincial contract providers). I believe that the relationship between a person and their Worker must be well established for any real progress to be made, thus if I am not a good fit, I am happy to help find a better option for the client.
Those with extended insurance via Canada Life (and some others) and/or Status Card members can access Counselling/therapy services with me without any out-of-pocket expenses and have their sessions direct billed to the appropriate insurer. We fill out paperwork together and then open up sessions that fit around demands and schedules. Sessions times are client driven and can be anywhere from 30min to 120min in duration and can be done via videoconference telehealth platform, telephone, or in person. I have also done training modules (both for the NW Negotiator training and the NW/NE ERT training here at Thunder Bay OPP HQ) on resilience building and recognizing Mental Health in the workplace. I am open to discussing additional pieces of training that could be put forth in conjunction with any other training days to better support/meet with more members. Please feel free to discuss any training/information-sharing sessions and I will do my best to create something that will support the situation.
What First Responders do is essential to the health and wellness of communities.  It is vital to the success of communities to have First Responders who are healthy in mind/body/spirit when going into their jobs and providing their brand of support.  It is my goal to help the helpers stay healthy/balanced/and happy. We are all human with human needs/desires/struggles to contend with, yet First Responders/Front line workers have added pressures/stress/demands associated with their jobs.  Sometimes finding a safe place to 'unload/work through' the personal issues can improve the job life as significantly as having work issues resolved at work. This can drastically improve home life. Meeting me and starting a casual rapport when a person is relatively healthy and balanced might just be the best thing for isolated/geographically challenged detachments so if/when they may need services, they will be more open to reaching out for support.  So far, this strategy for meeting people on the job has produced much relief for members and I have had a lot of success with members reaching out to connect by text, phone, email and in person.  Many members noted that in smaller communities where there are a lot of dual relationships (community partners are the existing social service providers; relatives or conflict of interest social workers; etc.) they feel safer and more open to seeking support to someone who is not from the home community but is still someone they have met/associated with on occasion.  If I can help, I am here!  Let's explore together.
Contact the Encompas Care Management Team to
Request an Appointment
Contact the Encompas Care Management Team to
Request an Appointment
Therapist Information
Offers Distance Counselling
Age Groups Served
Adolescents within the context of family counselling model, Children within the context of family counselling model, Adolescents, Child Preschool, Child Elementary, Early Adolescents, Late Adolescents, Adults, Older Adults/Seniors, Couples, Families
Languages Spoken
English
Counsellor's Gender
Woman
Therapist Type
Registered Social Worker
Conditions Treated
Social Anxiety, School Problems, Relaxation, Retirement, Issues related to being in conflict with the law, Behavioural, Abuse, Academic Performance Issues, Addiction, Adjustment issues, Anger Management, Anxiety, Attachment, Behavioural Challenges, Boundaries, Brain Injury Counselling, Bullying - School, Bullying - Workplace, Career and Work Related Issues, Career/Work Performance Issues, Change and Transition, Childhood Sexual Abuse, Chronic Illness, Codependency, Communication and Intimacy, Compassion Fatigue, Conflict Resolution, Criminal Behaviour, Crisis, Depression, Divorce & Separation, Menopause, Mood Disorders, Pain Management, Panic Attacks, Post Traumatic Stress Disorder (PTSD), Postpartum Depression, Pre-Marital Counselling, Pregnancy/Childbirth, Rehabilitation, Relationship Issues, Seasonal Affective Disorder (SAD), Self Esteem, Self Harm, Sexual Orientation, Sleep Disorders, Stress, Stress Management, Suicidal Ideation, Trauma
Therapeutic Approaches
Strength-Based CBT, Coaching, Cognitive Behavioural Therapy, Family Therapy, Harm Reduction Therapy, Short Term Therapy, Solution Focused Therapy
5 Locations Available
2813 Arthur St. E. Suite 101
Thunder Bay, ON P7E 5P5


Afternoons/Evenings/Weekend – Appointment times are scheduled based on need and mutual availability

Rainy River, ON, Canada

Afternoons/Evenings/Weekend – Appointment times are scheduled based on need and mutual availability

Red Lake, ON, Canada

Afternoons/Evenings/Weekend – Appointment times are scheduled based on need and mutual availability

Greenstone, ON, Canada

Afternoons/Evenings/Weekend – Appointment times are scheduled based on need and mutual availability

225 Main St. S, 2nd Floor
Kenora, ON P9N 1T3


Afternoons/Evenings/Weekend – Appointment times are scheduled based on need and mutual availability
Distance Counselling
Also Available!